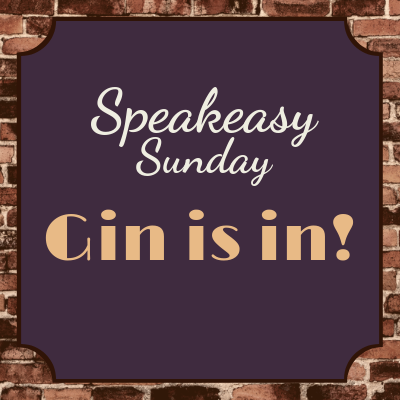 Speakeasy Sunday: Gin Is In!
Date
Sunday, April 28
Time
3:00 pm - 5:00 pm
Price
$50
Tickets Available
25
Venue
Scanlan Private Dining Room
HEW Parlor & Chophouse
Fenway Hotel
453 Edgewater Drive
Dunedin, FL 34698
Event Information
The Past in a Glass…
Gin is In! Most associated with the Roaring 20s, Gin is having another heyday. Ever tried a Corpse Reviver #2? Join us for a look at some classic Gin drinks and their place in the early 20th century social scene.
Take a swig of history! The Dunedin History Museum and Fenway Hotel present a new community partnership series, Speakeasy Sunday. Participants will sample cocktails based on the monthly theme, paired with small bites created by HEW's Executive Chef, Adam Hyatt. Classes will be held 3:00 -5:00 pm, on the fourth Sunday of the month.
A special menu of the featured Speakeasy Sunday cocktails will also be available at the Parlor Bar for all hotel guests and visitors to enjoy that day. Museum members and hotel guests who participate in the class will receive a ticket for a complimentary cocktail at the Parlor Bar, where they can order a full-sized version of their favorite class sample or another beverage of their choice.