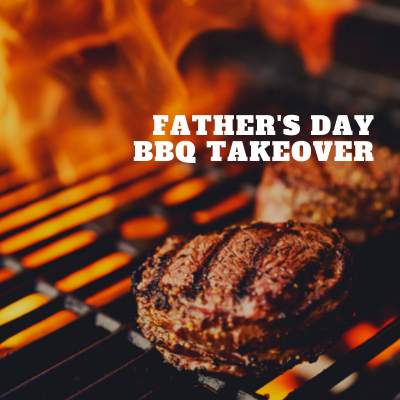 Father's Day BBQ Takeover
Date
Sunday, June 20
Time
11:00 AM - 8:00 PM
Venue
Fenway Hotel
453 Edgewater Drive
Dunedin, FL 24698
Event Information
All Fenway Outlets will serve a special BBQ platter meal from 11am to 8pm in place of all regular menus.
Food may be enjoyed at Hi-Fi Rooftop Bar, HEW Parlor, HEW Chophouse, Front Lawn & the Pool!
Lawn games, pool games, and live music (12pm to 3pm) complete the BBQ Takeover!
Combo BBQ Plate $25 Adults; $15 Children (Free domestic beer for Dad w/purchase)
Smoked Pulled Pork, Smoked Beef Brisket, Smoked BBQ Chicken Leg
Coleslaw, Baked Beans, Mac & Cheese, Corn Muffins
Vegan option of Pulled Braised King Oyster Mushroom BBQ available upon request.