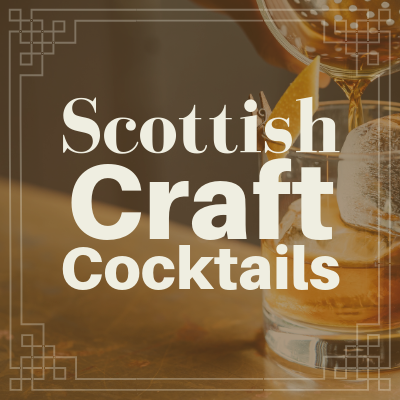 Learn how to make Scottish Cocktails!
Date
Thursday, July 25
Time
6:00 pm - 8:30 pm
Price
$35
Tickets Available
11
Venue
Scanlan Private Dining Room
Fenway Hotel
453 Edgewater Drive
Dunedin, FL 34698
Event Information
What better way to immerse yourself in Dunedin's Celtic Heritage than with a class on how to make Scottish cocktails?
We will demo how to make each cocktail, and then you will be the judge! The three Scottish cocktails will be paired with small plates. We will have recipes for you to take home and re-create your masterpiece!
MENU
Piper Doon
(made with Dewars)
Paired with a Scotch Egg
Wee Tickle
(made with Bushmills)
Paired with Fish & Chips
Lady From Hell
(made with Dickel No. 8)
Paired with Apricot Spotted Dick