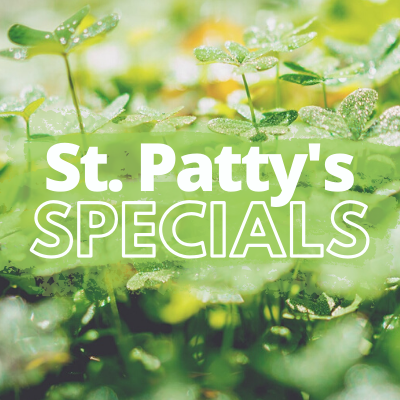 St. Patty's Specials
Date
Tuesday, March 17 - Saturday, March 21
Venue
Fenway Hotel
453 Edgewater Drive
Dunedin, FL 34698
Event Information
This special will be available from Tuesday, March 17 – Saturday, March 21 at HEW Parlor & Chophouse:
Black Peppercorn Crusted Corned Beef | $28
Guinness Braised Cabbage, Thyme Confit Fingerling Potatoes, Roasted Baby Carrots, Grainy Mustard-Stout Gravy
Get your St. Patrick's Day traditional Irish Fare TO GO!
Call ahead with your order, drive up to valet and we will bring the order to your car.
Call 727-683-5990 to place your TO GO order.
View our full HEW Chophouse menu here:
https://www.fenwayhotel.com/taste/hew-parlor-chophouse/menus/