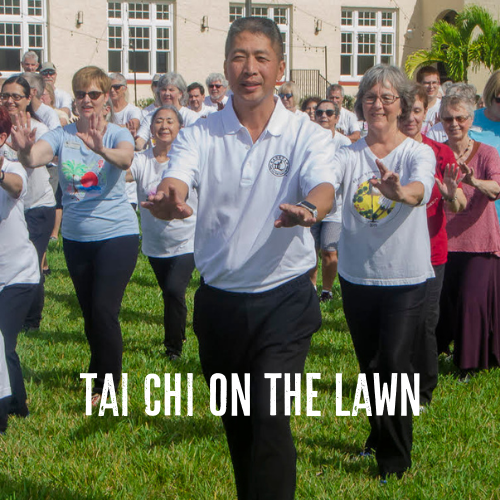 Tai Chi on the Front Lawn
Date
Sunday, February 6
Time
10:00am - 11:00am
Price
10
Tickets Available
40
Venue
Front Lawn
Fenway Hotel
453 Edgewater Drive
Dunedin, FL 34698
Event Information
Join us on The Front Lawn for a beginners Taoist Tai Chi class and stay for brunch! Foster tranquility with smooth continuous movements and relax the mind with breathing exercises. This ancient martial art is a mind-body practice that reduces stress and anxiety, lowers blood pressure and increases flexibility.
Reserve a table at HEW Parlor & Chophouse for brunch after the class and receive 15% off your food order! Make your reservations here.
The Taoist Tai Chi Society of the USA is a charitable organization open to all. People from all ages, backgrounds and walks of life learn, train and practice together. They have diverse reasons and motivations for their involvement, ranging from a simple enjoyment of the Taoist Tai Chi practice, health benefits, a friendly and supportive community or the pursuit of a spiritual path. All are welcome and encouraged to participate as they choose.
Alternative space will be provided for inclement weather.
You will receive a confirmation email after purchasing your "ticket" but will not receive a physical ticket to bring to the event. There will be an event check-in desk and your name will be on the attendee list!