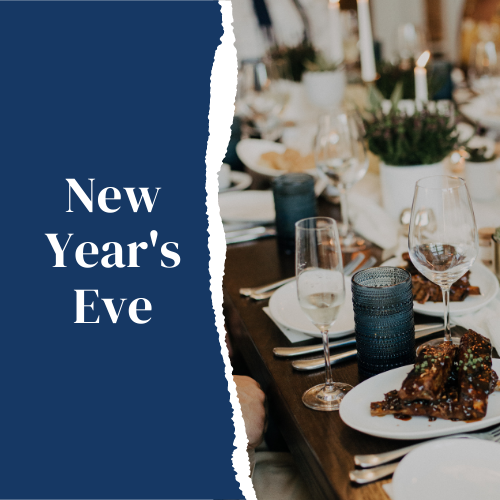 New Year's Eve Dinner 5:30pm Seating
Date
Friday, December 31
Time
5:30 PM - 8:30 PM
Price
$150 for 7 Course Dinner & Gratuity
Tickets Available
70
Venue
HEW Parlor & Chophouse
Fenway Hotel
543 Edgewater Drive
Dunedin, FL 34698
Event Information
Ticket includes 7 course dinner & gratuity.
Please use the notes section to indicate your choice of entrée for each ticket.
If you wish to sit with others purchasing separate tickets, please add their name(s) to the notes field as well.
NYE 7 Course Tasting Menu
AMUSE
Smoked Mushroom Tartare (V)
pickled shallot, roasted garlic aioli
sparkling wine toast
SOUP
Virginia Peanut Soup (V)
red curry, lime, crème fraiche, cashew brittle
APPETIZER
Heirloom Tomato Tartelette (V)
goat cheese, pesto, cabernet
SALAD
Olivier Salad (V)
black eyed peas, carrot, potato, cured cucumber, egg, beet, snow pea
Avocado Dressing
ENTREE
Preselected Choice of Lamb, Tuna, or Roasted Beet
ginger-garlic XO sauce, pommes fondant, crispy collards
DESSERT
Apricot Upside Down Cake (V)
rye whiskey butterscotch, whipped cream
MIGNARDISE
Strawberry Rhubarb Mascarpone (V)
champagne & rosewater gelée, blackberry pearls, candied mint
$150.00 per person, inclusive of gratuity
You will receive a confirmation email after purchasing your "ticket" but will not receive a physical ticket to bring to the event. There will be an event check-in desk and your name will be on the attendee list!