Destination Weddings at Fenway Hotel
As the New Year gets its start, engagement season is wrapping; 43% of engagements happen between November and January! Many happy couples are starting the wedding planning process ahead of their late 2020 and early 2021 dates. With venues being booked over a year out, the question arises, where will the big day take place?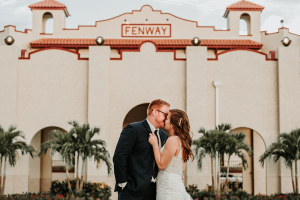 One in four weddings are destination weddings and it's easy to see why! Unique locations, one-of-a-kind venues and sunny weather draw couples to say "I do" away from their stomping grounds. Why not host your big day at Fenway Hotel? A waterfront historic building, humming with soul, home to so many swinging good times, can be the perfect place to celebrate your love. From ballroom to lawn to rooftop bar, over 9,000 square feet of indoor and outdoor event space, you choose the tune of the day.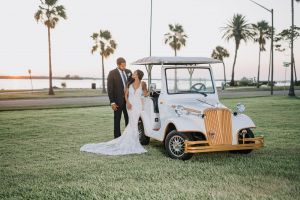 While wedding planning can already be a stressful time for lovebirds, planning a destination wedding can be even more difficult. Our dedicated sales team is here for you every step of the way and happy to provide recommendations and additional help from services like Weddings by Destination. They provide a one-stop shop to explore your destination's preferred vendors and venues. They also provide helpful tips and tricks to get you through the rough stages of planning and down the aisle on your big day.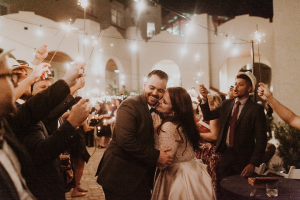 Whether you're looking to the Sunshine State for a destination wedding or a local in search of a unique venue, your wedding will be at the top of our playlist. There's no Dunedin wedding venue like ours. Request more information here.
To learn more about planning a destination weddings or to explore local vendors, visit Weddings by Destination.