The Band Behind the Man. And Dinner!
Hot summers are the norm in Florida, but we're offering a sure-fire prescription to bring you instant relief with the Jazz Summer Concert Series "Live from the Fenway!"
Our first artist of the series is none other than Blake Aaron, who has a ton of talent and credits on his resume.  If you missed our write-up on Blake, read more here.  For this article, we'd like to expound a bit on the band who will be accompanying Blake in the Caladesi Ballroom at the historic Fenway Hotel on Sunday, June 30.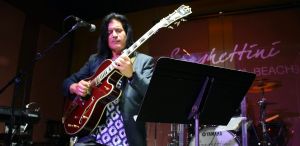 Bassist Tim George has performed with some of the biggest names in smooth jazz including Peter White, Rick Braun, Richard Elliott, Jeff Golub, Marc Antoine, Jeff Kashiwa, Steve Cole, Kim Waters, Jeff Lorber, Paul Taylor and Marcus Anderson. Other notable traditional jazz and blues artists Tim has played with are Mel Torme, Ray Charles, Louis Bellson, and Tonight Show drummer Ed Shaughnessy. Tim has also taught music in the public school system for the past 30 years and currently lives and teaches in St Petersburg, Florida.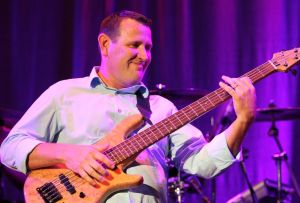 Since his 2011 musical debut, keyboardist Nate Mitchell has been stirring souls with his powerful and pure music. The passion and essence of his music has penned his name in the hearts of musical innovators, listeners and lovers all over the world. This BILLBOARD vocalist, songwriter, producer, and multi-instrumentalist is known best for his showmanship, unique talent, enthusiastic energy, and  funk.  Nate has performed throughout the U.S. and Europe.  He also works as a billboard charting producer and music director.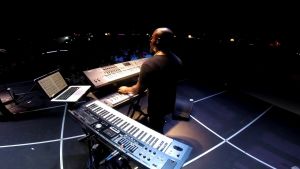 Drummer Dave Reinhardt was born in Washington, DC, but he has called Clearwater "home" since the 8th grade.  Touring with Richard Elliot for over 10 years, Dave has also performed with other numerous contemporary jazz artists, including Peter White, Rick Braun, Mindi Abair, Jeff Golub, Euge Groove, Paul Taylor, Steve Cole and has played on countless studio sessions.  Dave's versatility has also enabled him to perform with artists as diverse as Nat Adderley, Jeff Berlin, Slash (of Guns 'n' Roses), Chick Corea and Rick Derringer.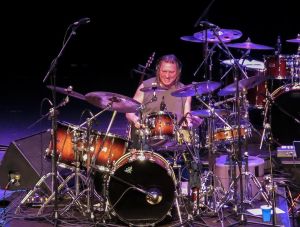 In addition to an intimate setting in the Caledesi Ballroom, concert-goers will also partake in a wonderful three-course menu featuring a crisp signature house salad, delicious grilled chicken, tender short ribs, cheesy polenta, homemade mashed potatoes, local seasonal vegetables and mouthwatering desserts along with complimentary iced tea and coffee.  There will also be a bar in the ballroom equipped with a full list of liquor, mixers, wine and beer for purchase throughout the evening.  Complimentary valet parking is available for our guests.
Cool jazz, a veritable treasure trove of talent, a historic setting and a dinner that's sure to delight… Get your tickets here and we'll see you at the Fenway!